The Best Cancun Hotels to Fulfill Your Beach Vacation Fantasies
The best Cancun hotels have a few things in common; spectacular beaches, world-class accommodations, extraordinary cuisine, and Mexican hospitality's professionalism and warmth. Choosing your Cancun beachfront hotel and planning your vacation is the first step of your adventure. There are so many options for all budgets and travel styles; building the anticipation is exciting! So how do you choose the best all-inclusive resort in Cancun?
Cancun Geography: Where are the best hotels in Cancun?
Cancun is located in the state of Quintana Roo in the southeast region of Mexico, known as the Mexican Caribbean. The destination of Cancun is at the northern end of the state. You'll find other popular beach destinations like Puerto Morelos, the Riviera Maya, Playa del Carmen, and Tulum as you travel south. Popular Cancun travel packages make travel to the region easy, including Cancun flights, all-inclusive Cancun hotels, and even tours and attractions in the Riviera Maya.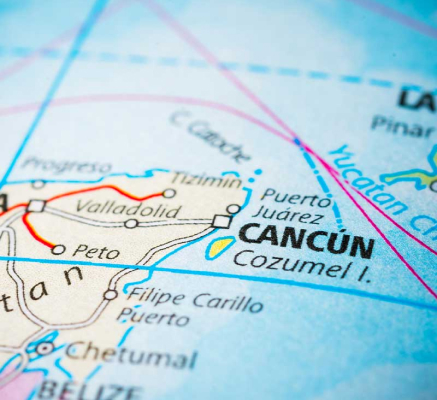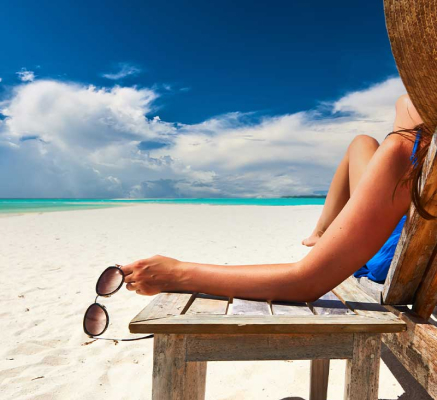 The city of Cancun is divided into three main areas, the hotel zone, downtown or "centro," and the area of Playa Mujeres. The hotel zone is where you'll find most of the best Cancun hotels on the beach, high-end restaurants and shopping, golf courses, and the famous Cancun nightlife. This is the ideal destination for your luxury family vacations, and The Royal Resorts are the best family resorts in Cancun, kid-friendly and fun for all ages.
Treat yourself to luxury at one of our 5-star resorts in Cancun. You deserve it!
Swinging in a hammock under a palm tree with the ocean breeze on your skin, an icy cold cocktail in hand, and the sound of the waves calming your soul. Gourmet cuisine for breakfast, lunch, and dinner, spa treatments, and luxurious accommodations with extraordinary views of the turquoise sea. Enjoy exciting Cancun activities or relax and unwind; the 5-star resorts in Cancun are precisely what you need for a perfect beach escape.
Contact Royal Reservations today and let us help you choose your Cancun hotel and plan the vacation of your dreams. The Royal Resorts Cancun hotels are ready to welcome you to your tropical home away from home; send us a message now
"Vacations in Cancun", the words elicit the whisper of the ocean breeze in the palm trees, the coconut aroma of sunscreen, and picture-postcard views of white sandy beaches and turquoise waters. Mention "Cancun" in any part of the world, and no explanation is needed; everyone knows it is one of the planet's best beach destinations.
Vacations in Cancun have delighted millions of travelers since the city was founded in 1970. Year after year, visitors return to the Mexican Caribbean for many great reasons. Cancun is more than just a pretty beach; it is a world-class destination that ticks all the boxes for a perfect holiday in the sun.
Other articles