The Best Cancun All-Inclusive Hotels: Treat Yourself to a Luxurious Beach Vacation
What can you expect at the best Cancun all-inclusive hotels? Luxurious resorts on glorious beaches, gourmet cuisine, and a worry-free beach vacation in one of the world's favorite destinations.
The warmth of Mexican hospitality and the unparalleled beauty of Cancun enchant
visitors, and they return again and again. The best Cancun all-inclusive hotels feel like your tropical home away from home.
Too many choices? How do you select from oodles of options for Cancun all-inclusive hotels?
We all love cruising the internet and perusing the gorgeous photos and videos of fantastic beach vacations. We daydream about the beach, the taste of a cold cocktail on our lips, warm ocean breezes, and the aroma of coconut sunblock. When it comes time to click "book your Cancun vacation," how do you know which resort is right for you?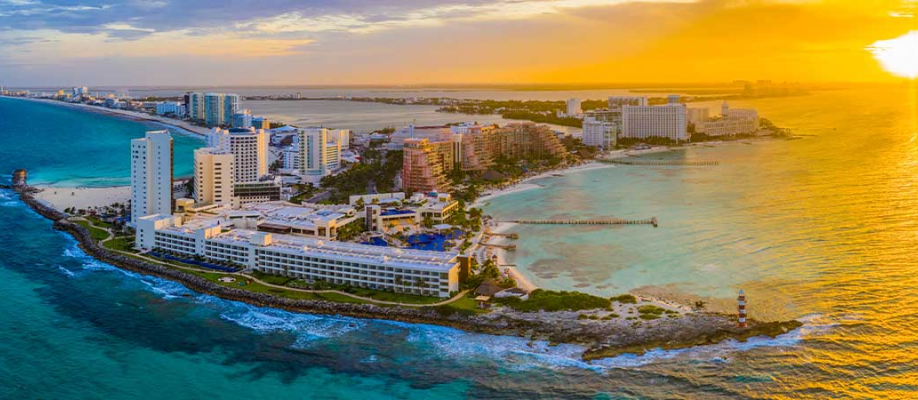 Suites, sweets, and sensational service: Accommodations, cuisine, and pampering at Cancun all-inclusive resorts
When booking your Cancun all-inclusive hotels, you'll want to look at the rooms and facilities; the architecture and art and the comfort of your suites will set the vibe for your stay. We love the suites at the Royal Resorts, sprawling spaces with extensive terraces overlooking the sea. Comfy and cozy and welcoming, you'll feel right at home, and frankly, you may never want to leave.
The main attraction is food at Cancun's all-inclusive resorts; the world-class chefs and fresh local ingredients mean endless culinary delights. With the all-inclusive option, you can try it ALL, second breakfast, tacos, ceviche for lunch, and a world of international menu choices for dinner.
Of course, we recommend indulging in authentic Mexican cuisine when in Rome,
you know. The chefs at the Royal Resorts are experts in creating unforgettable culinary experiences that will tantalize your palate and satisfy all your foodie cravings.
After finding your fabulous suite and learning about the fantastic restaurants, the final key to selecting your Cancun all-inclusive resort is the service of the staff. This is what sets excellent hotels apart from the rest. The Royal Resorts are well-known and loved for the fantastic service; staff members become friends and remember guests year after year. Jorge at the bar will place you like your marg on the rocks with salt, and everyone will greet you with a smile and a "Hola." From check-in to check-out, you will be pampered with warm, professional service.
Are you ready to book your Cancun all-inclusive resort? Contact Royal Reservations now!
Our expert travel advisors are ready to assist you in creating the Cancun beach vacation of your dreams. Let us know what you are looking for, and we'll be thrilled to help you find the best Cancun all-inclusive resorts for you. Happy planning!
Other articles