Weddings in Cancun: Destination "Amor" in the Mexican Caribbean
Are you daydreaming of weddings in Cancun? Imagine declaring your forever love on the white sand beach under a palm tree with the ocean breeze in your veil and the most extraordinary turquoise sea as a witness. Gaze into your lover's eyes full of "amor" as you say "I do" in a Cancun beach wedding surrounded by your nearest and dearest and celebrate in a romantic reception fiesta under the stars.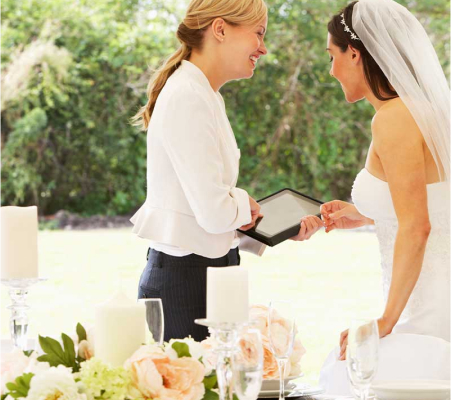 Luxurious beach weddings in Cancun: Romance experts in the world of destination weddings
Weddings in Cancun are popular with couples from all over the planet seeking a gorgeous setting, luxurious accommodations for groups
large and small, and the professional and warm service of romance experts. A destination wedding on the beach of Cancun is a surefire way to enjoy stress-free planning with the help of local wedding coordinators and vendors.
Weddings in Cancun on the beach are ideal for inviting guests to unite from all over to celebrate love together. The Cancun International Airport receives hundreds of convenient flights daily, making it easy for all your guests to RSVP with a "SI." An international destination accustomed to welcoming millions of visitors each year, Cancun offers the perfect infrastructure, accommodations, and luxury amenities for hosting a dreamy destination wedding. It's the ideal place to celebrate your honeymoon too, staying on after your "I do's" is highly recommended!
Royal Resorts Cancun wedding packages designed just for you
Royal Reservations loves to love, and we LOVE helping you book Cancun wedding packages at the Royal Resorts. We offer spacious villas to accommodate all your guests, stunning stretches of beach, and the guarantee that we will only host one wedding per day, giving you undivided personalized attention. Our Cancun resort prices cannot be beaten, and your guests will appreciate the luxurious surroundings at a great rate.
You define the Royal Resorts Cancun beach wedding packages, personalized planning designed to your tastes, and budget to make your beach wedding dreams come true. From officiant to DJ, caterer to mariachis, florists to makeup artists, we've got the best Cancun wedding vendors standing by to bring you a worry-free event for you and your amor.
Start your Cancun beach wedding planning NOW; contact us at Royal Reservations and show us your ideas! Celebrate love in paradise.
Other articles