Authentic Mexican Cuisine in Cancun
Mexican cuisine is famous worldwide; everyone knows and loves a good taco! Fresh handmade tortillas, hot off the grilled meat, and a splash of spicy salsa, tacos are universally loved, but they are only just an introduction to the world of Mexican cuisine. Get ready for a taste of Mexico when you visit Cancun; it is a destination that foodies LOVE.
What is Mexican Cuisine? It would be best if you visited Mexico to find out for yourself
The kitchens of Mexico are a fascinating place to discover the history and culture of the country's diverse regions. UNESCO has designated Mexican cuisine as an Intangible Cultural Heritage; Mexican food is officially world-class. Ancient history brings us pre-Columbian dishes from the Maya and Aztecs; the Spanish conquest brought new species like pigs to Mexico. Later, international immigrants fused flavors and created magic.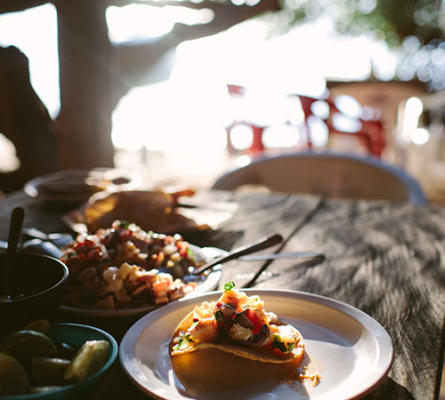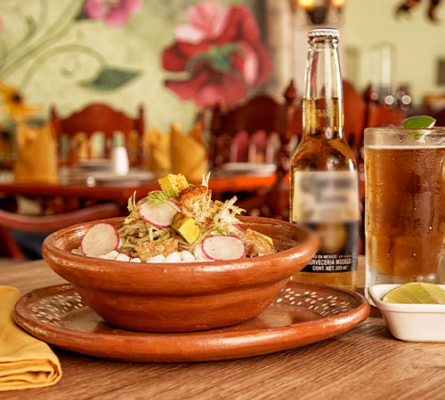 "Authentic Mexican cuisine" is a vast subject and one we love to delve into. There isn't one thing that defines Mexican food; it's a maze of recipes and ingredients that change from pueblo to pueblo. Birria in Jalisco, the mole in Puebla and Oaxaca, the tacos al pastor of Mexico City, enchiladas from the north, and seafood from the coasts, tasting all the foods of Mexico is a quest for a lifetime.
Can you find authentic Mexican cuisine in Cancun?
Yes, yes, and SI SI SI! Cancun is the perfect place to enjoy a culinary journey through Mexico. The city was built in the 1970s by workers from around the country, bringing their traditions and recipes and creating a culinary mosaic of Mexico. Cancun restaurants let you taste ALL of Mexico, don't be afraid to ask your waiter for suggestions, they'll be excited to assist, and you can savor the flavors of the entire nation.
Have you ever tried a "kibi"? This little pocket of flavor is a creation found almost exclusively in the Yucatan Peninsula, and you will find vendors walking the beach with the "fish tanks" full and their call of "KIBIS KIBIIIIIS." Kubis results from Lebanese influence in Yucatan, similar to falafel with a Mexican twist. Excellent Mexican food in Cancun!
Authentic Mexican food at Cancun resorts? Dig into all-inclusive flavor
Cancun resorts are known for their fantastic food adventures. The world-class chefs at the Royal Resorts create magic at every meal and always feature the flavors of Mexico. Chilaquiles for breakfast, fish tacos for lunch, and a Mexican feast of epic proportions for dinner, you will never go hungry in Cancun, and your taste buds will be DELIGHTED.
Have we got your mouth watering? Contact Royal Reservations today to book your foodie trip to Cancun and discover the exciting world of Mexican cuisine for yourself!
Other articles