Cancun's All-Inclusive Resorts for Foodies: Dive into a World of Flavor
Cancun's All-Inclusive Resorts are wildly popular with travelers from around the planet for the gorgeous beaches and luxurious accommodations, the fantastic variety of cuisine, and the best chefs in Mexico! A Cancun all-inclusive resort is a great way to explore the world of Mexican cuisine and beyond. Are you ready for a fiesta of flavor and fine dining?
Endless Choices: How to Make the Most of Your Cancun All-Inclusive Resort Restaurants
Cancun all-inclusive resort chefs are experts in creating food experiences for their guests that will please a range of palates and tastes. This does not mean bland, au contraire! This means you will have oh so many choices for your Cancun foodie adventure. From delightful little cafes for an intimate breakfast to the fanciest of the fancy fine dining restaurants, a Cancun all-inclusive resort is THE place for guest to indulge all their food fantasies.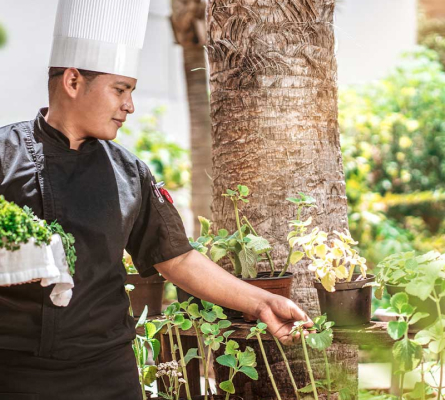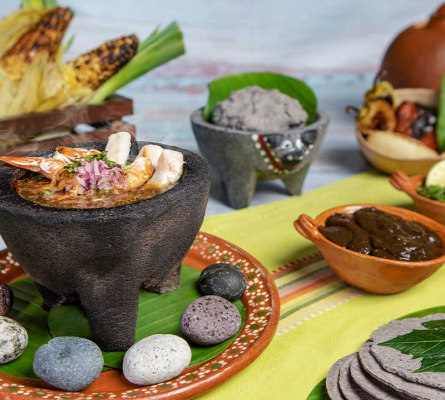 How to make the most of your Cancun's All-inclusive Resort for foodies
First and foremost, we hope you arrive hungrily! All-inclusive is precise: all you want to eat and drink and taste is yours. You have the freedom to try a little bit of everything on the expansive buffets or in the specialty restaurants of your resort. Most travelers like the convenience of the breakfast buffet to start their day; they will enjoy lunch at a poolside bar or a "snack shack" with a view of the sea.
Dinner at your Cancun all-inclusive resort is where you can dig into the cultural history and flavor of authentic Mexican cuisine and food from around the world, showcasing the best of Europe, Asia, and more. Dining at the Mexican specialty restaurant at your resort is always a must; the chefs love to show off the flavors of Mexico. Be sure to try something unique and new to you; food in Mexico is an adventure!
Royal Resorts Cancun All-inclusive Foodie Heaven
Royal Reservations is thrilled to share with you the all-inclusive foodie heaven that you'll find at the Royal Resorts in Cancun. Contact us today to ask for more details or reserve your culinary adventure in paradise at our Cancun all-inclusive resorts!
Other articles