Cancun honeymoons on the beach: Luxurious romantic escapes to the Mexican Caribbean will make you swoon
Cancun honeymoons are popular for a million great reasons, the destination welcomes lovers from around the world to celebrate after their wedding with an amazing beach vacation for two. Playing "Spot the Honeymooners in Cancun" is easy, look for the couples who are always smiling and only have eyes for each other, in a world of their own as they walk down the Caribbean beach hand in hand.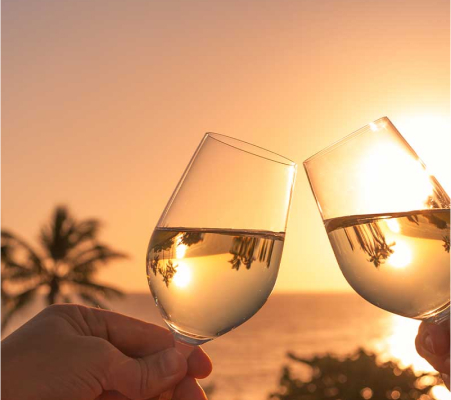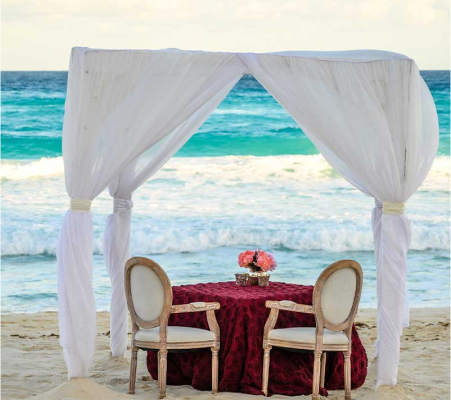 All-inclusive Cancun honeymoons: Focus on the Romance and We Take Care of the Rest
Your Cancun honeymoon should be 100% stress-free so you can focus on the important things like couples' massages and intimate dinners by candlelight and cuddling on the beach to count the stars.All-inclusive Royal Resorts honeymoons are the ideal way to indulge in a luxurious vacation with everything you need in one Cancun package and not a worry to be found.
Why choose a Cancun honeymoon? Chill out or thrill out with your boo
Cancun honeymooners arrive in love with each other and leave in love with Mexico. The crystalline waters of the turquoise sea and white sandy beaches. Palm trees swaying in the ocean breeze and a cool glass of wine on the terrace watching the moon reflect on the waves. Cancun is one of the most beautiful beach destinations in the world and it is the perfect backdrop for love and relaxation.
Cancun is not only known for its beauty, but for the world-class resorts, fine dining, warm Mexican hospitality and endless activities. The Yucatan Peninsula offers a fascinating history with excursions to ancient Mayan ruins like Tulum and Chichen Itza. Hold hands as you snorkel the reef or share an underwater kiss in a sacred cenote full of stalactites and stalagmites. Adventurous honeymooners can fly on ziplines over the treetops or race down jungle trails on Riviera Maya ATVs. A Cancun honeymoon can be an exciting adventure to share with your forever love!
Royal Resorts Cancun honeymoons become anniversary trips year after year
Royal Resorts Cancun will capture your heart on your honeymoon. We see it again and again as honeymooners return to celebrate anniversaries on the very same beach at the Royal Resorts. We've watched honeymooning couples become young parents and introduce their children to the joys of Mexico. The "Welcome Home" feeling at the Royal Resorts Cancun is perfect for romance and love.
Contact Royal Reservations today to book your romantic Cancun honeymoon at the Royal Resorts. Ask us about our Cancun wedding packages too, get married and have your honeymoon on the beach.
Other articles