All-inclusive Cancun Vacation Packages with Airfare: Find the Best Deals on Beach Escapes
Sunny skies, white sandy beaches, luxury resorts, and all the relaxation you can handle, all-inclusive Cancun vacation packages with airfare are your ticket to a worry-free getaway to paradise. The best deals to Cancun are easily found with one-stop shopping; buying a box with ALL your travel needs included means no stress, no fuss, no muss, just one booking, and you've got Cancun airfare, luxury all-inclusive resorts with endless food and beverage and the guidance of the experts at Royal Reservations.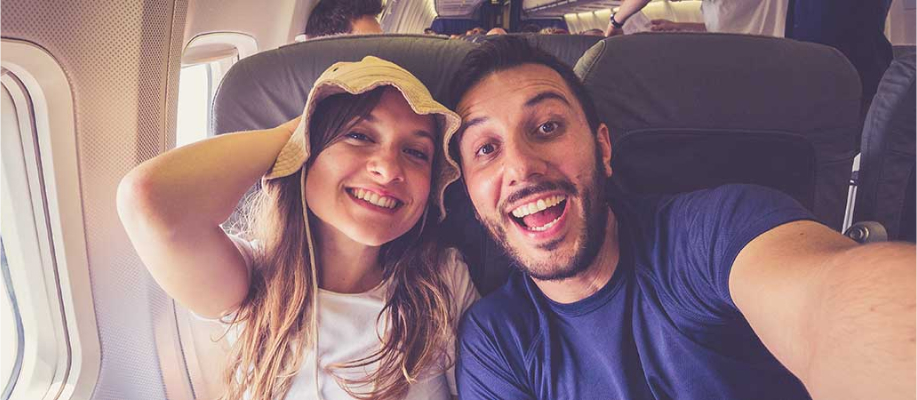 Tips on Finding the Best Airfare to Cancun
Finding the best airfare to Cancun can mean hours and hours of research, comparison, and math, and by the time you think you've seen it, the prices have all changed, or the flight is full! Your comparison spreadsheets make you dizzy, and your frustration builds; that is not what vacation is about!
Booking a Cancun vacation package with airfare means we do the work of finding the best deal on Cancun airfare, and we share the savings with you. Our travel experts work to ensure you get the most recent sale and the best airfare to Cancun for your fabulous vacation! We have built excellent relationships with all the major airline carriers, and we always get the best-priced flights to Cancun for you.
Cancun Vacation Packages: All-inclusive beach escapes in the Mexican Caribbean
In addition to getting the best deals on Cancun flights, booking a Cancun vacation package with Royal Reservations means you are assured luxurious accommodations, gourmet cuisine and beverages, and the famous warmth of Mexican hospitality that makes you feel right at home. Enjoy tours to Mayan ruins eco-parks like Xcaret and Xelha, or kick back and relax at the swim-up bar at the Royal Sands or on the peaceful beach of the Royal Cancun.
Flight to Cancun? Check. All-inclusive Cancun resorts? Check. Food, drinks, Cancun activities? Check. Best price for a genuinely all-inclusive Cancun vacation? Check check check! We've got it all; contact Royal Reservations now to discover our best Cancun deals today!
Other articles