Cancun Hotel Reviews: Vacation inspiration from travelers like you
Reading Cancun hotel reviews and trip reports from recent travelers is one of the best ways to decide which Cancun resort is right for you. First-person accounts of traveling to Cancun in 2021 will inspire your planning, and you'll be daydreaming of white sandy beaches, ceviche, and margaritas. 5 star Cancun hotel reviews put you in a virtual lounge chair under a palm tree. Are you ready for your escape?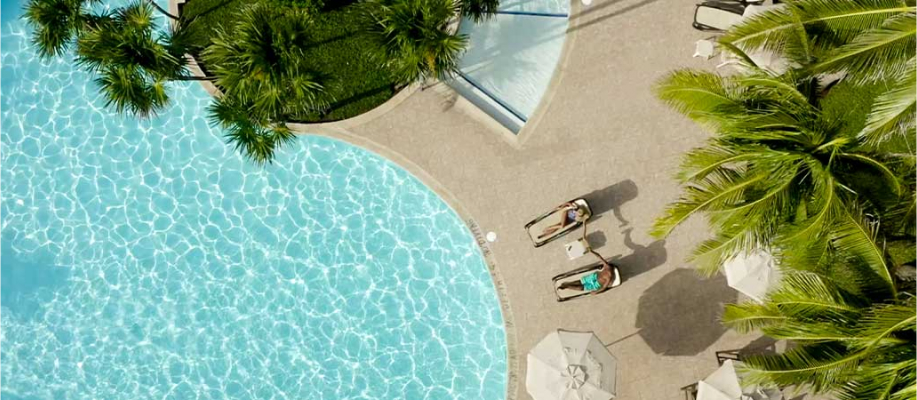 Where to stay in Cancun?
Reviews of The Royal Resorts are always on top
The best Cancun hotel reviews are fun to read and full of excitement from travelers who are bubbling over with vacation joy. Royal Reservations reviews of our Cancun resorts will have you clicking "BOOK NOW" for your escape to paradise.
November 2021 Review of the Royal Sands Cancun from Jenny B on Trip Advisor:
Home away from home
"Best place ever. Hardest working people r here. Food is very good. Always clean. Thanks to Iranza, Brenda (concierge), at the pools, Damian, Martin, Jesus. Mudslides n cranberry mojitos were our favorites. Look forward to always coming here. 5th visit here as a family. Thanks to Jason in sales 4 always being here for us. Loved eating again in Hacienda Sisal, Captain's Cove (hello Pancho), and El Conquistador. Great choices. Have already set up for next year...can't wait!!!"
Reviews for The Royal Resorts in Cancun often mention the "Welcome Home" feeling and a whole lot of love for the personal attention of the staff. The large rooms with spectacular views and the incredible Cancun restaurants at the Royal Resorts get raves, the pool bars are faves and the spa is highly rated. The best reviews of our Cancun hotels are all about the warm hospitality, the personal mentions of staff by name are a fabulous reflection of their dedication to providing the most amazing experience.
Cancun hotel reviews: Have you been dreaming of a tropical escape to the Mexican Caribbean?
Royal Reservations is here to help you plan the best beach vacation ever. Read the Royal Resorts trip reports and you'll know, it is time to book with Royal Reservations Cancun and write your own Cancun hotel reviews!
Other articles