Top Ten Hotels in Cancun: Luxurious Cancun Hotels on the Beach
The best Cancun hotels on the beach welcome travelers worldwide for the most extraordinary vacation of their lives. Millions flock to Cancun every year for the hot tropical sun, fantastic white sandy beaches, and the warm Mexican hospitality that makes you feel right at home. Choosing from the hundreds of Cancun hotels on the beach may sound like a Herculean task, but we've created a list of our top ten Cancun hotels to help guide you and inspire you.
The Royal Cancun: Cozy and Intimate Family-Friendly Cancun Resort
The Royal Cancun is located on the edge of the turquoise waters of Cancun's hotel zone with a picture-perfect beach, lush gardens, and luxurious accommodations ideal for families. The Royal Cancun suites are large and cozy, and the options for an all-inclusive plan, accommodations including breakfast or accommodations, only make this a convenient choice for all types of travelers.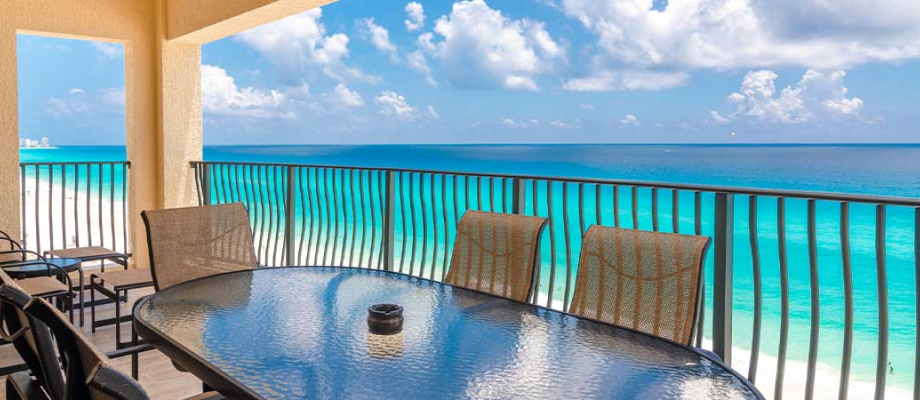 The Ritz Carlton Cancun
The Ritz Carlton Cancun has long been a fave for luxury travelers. Offering luxurious accommodations, gourmet cuisine, and fine amenities, this European plan Cancun hotel on the beach is ideal for romance or relaxing escapes.
Fiesta Americana Grand Coral Beach
The Fiesta Americana Grand Coral Beach is located on a calm beach with spectacular views of Isla Mujeres. All-inclusive luxury and elegance abound; enjoy the spa, gourmet dining, and the special kids club available for the tiniest tourists.
JW Marriott Cancun Resort & Spa
The JW Marriott Cancun is popular with travelers looking for a luxurious beach vacation in an upscale setting. This European plan hotel has the hottest Cancun restaurants and elegant accommodations for a world-class escape to paradise. One of the most popular Cancun hotels on the beach.
Le Blanc Spa Resort Cancun
This adults-only all-inclusive Cancun resort is a dream come true for honeymooners and couples seeking romantic travel. The chic design of this hotel, combined with ocean views that will take your breath away, make this a popular choice for discerning Cancun travelers.
Secrets the Vine Cancun
This unique adults-only Cancun hotel features an exclusive all-inclusive plan focused on fine wines and gourmet dining. Secrets the Vine Cancun is a delight for all your senses with striking architecture, wining and dining experiences, and a beautiful beach.
Hard Rock Cancun All-Inclusive Hotel
Travel like a rock star at the Hard Rock Cancun All-inclusive hotel! This is your celebrity playground on the sea with a hip vibe, cosmopolitan flair, and a dynamic vibe in a one-of-a-kind, family-friendly Cancun hotel.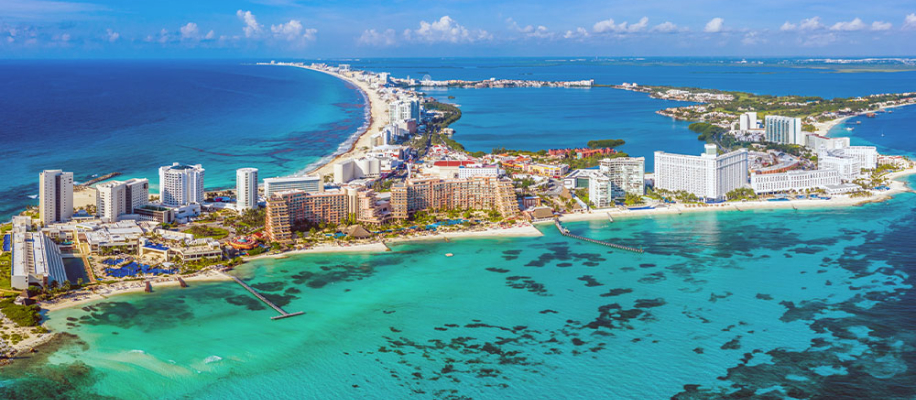 Live Aqua Beach Resort Cancun
The Live Aqua Beach Resort Cancun is a sleek and modern hotel with a great location in Cancun's hotel zone. This adults-only, all-inclusivwelcomes you to the luxe life on the beach of the Mexican Caribbean.
The Westin Lagunamar Ocean Resort Villas & Spa, Cancun
The studios and spacious villas of the Westin Lagunamar are great for families seeking a beautiful Cancun beach vacation. With a stunning infinity pool, incredible views, and a luxurious spa, you'll indulge all your senses in a welcoming world of luxury.
The Royal Sands Cancun Resort
The Royal Sands Cancun resort is a gem in a great location on the beach, close to Cancun's vibrant shopping, restaurants, and nightlife. The ocean-view suites with huge terraces are perfect for families to create magical memories for a lifetime. The Royal Sands Resort is your luxurious home away from home, all-inclusive and family-friendly with the warmest Mexican hospitality.
Contact Royal Reservations today to book your dream beach vacation in Cancun! We've got the best Cancun hotels on the beach at great prices; send us a message now!
Other articles