International cuisine in the Riviera Maya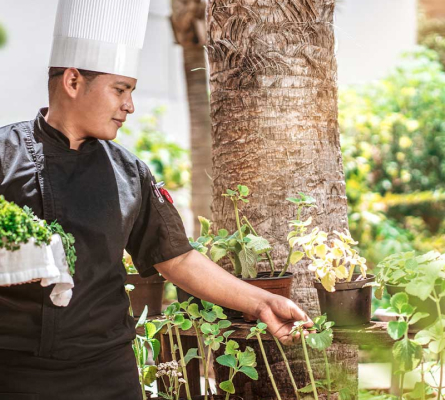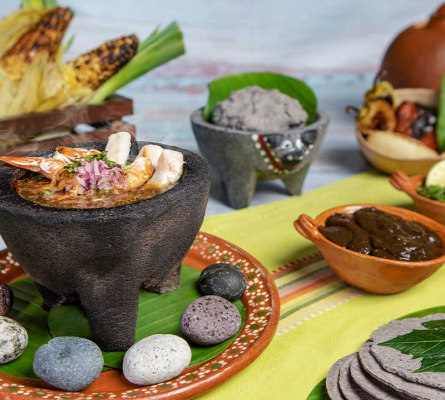 International cuisine in the Riviera Maya is out of this world! In recent decades, the Riviera Maya has seen the arrival of a large number of European, Asian and South American migrants. Along with their dreams of enjoying a relaxed, Caribbean life, these hard-working people have brought their culinary traditions and have incorporated the local seafood, meats, fruits, vegetables, and spices into their recipes.
This phenomenon has given rise to numerous restaurants for international cuisine in the Riviera Maya, in tourist cities such as Tulum, Playa del Carmen and Puerto Morelos.
3.- International food venues in Tulum
In this hippie-chic destination you will find Asian-themed food restaurants whose dishes are as striking as their decor, such as "Kokoro", "Nao" or "Funky Geisha".
Enjoy Italian specialties at "Nicoletta", "Parole" and "IT". To savor Argentine dishes go to "Casa Banana", while at "Rosa Negra" you will find delicacies that are the successful result of a risky mix of culinary styles from all over Latin America.
2.- International restaurants on Playa del Carmen's Quinta Avenida
"Playa" arguably exceeds Tulum in terms of attractions for traveling foodies. Walking along Quinta Avenida you will find dozens of restaurants whose owners and chefs in charge come from every corner of the world. Keep reading to know more!
Start with Brazil's traditional rodizio and enjoy at "Bovinos" all the juicy meat cuts you want, including picanha, prime rib, sirloin, tomahawk and more. Or visit "Cassa Ceviche" to savor the exquisite Peruvian-inspired dishes created by chef Jose Luis Chavez, who was recently included in the Michelin guide.
Visit Greece at "Ilios"! Or taste at "Oh Lala!" the innovative creations of Chef George, an expert in international cuisine born in the Philippines and forged in the best North American kitchens. Nordic-Caribbean fusion cuisine? It exists and you can enjoy it at "Nordic"!
1.- International cuisine in Puerto Morelos
Just a few steps from the central square of Puerto Morelos you will find international delicacies in restaurants such as "John Gray's Kitchen". If you want to taste Uruguayan meats and wines, visit "Al Chimichurri; you will love their empanadas and their grilled specialties. Finally, delight your palate with Mediterranean seafood at "Mem Al Mare", a 100% Italian restaurant.
4.- Grand Residences Riviera Cancun
What other places are there to savor international cuisine in the Riviera Maya? Of course! Your favorite hotel, the Grand Residences Riviera Cancun. At this property you will not only find the typical snacks to munch by the pool or the beach, but also an excellent restaurant with a varied menu that covers the most representative culinary styles on the planet.
Would you like to see an expert chef making dinner in your own suite? It is possible at Grand Residences Riviera Cancun! Ask for this service when checking in.
Other articles