All-inclusive honeymoon in the Riviera Maya: Romantic beach escapes to Mexico for newlyweds to make you swoon
An all-inclusive honeymoon in the Riviera Maya is exactly what you need after all the hustle bustle of a wedding. Just you and your love with long walks on the beach, candlelit dinners and moments of shared adventure that you'll treasure forever. Kick back and relax and let the magic of the Riviera Maya work its charms, there is no better place for a romantic honeymoon
Welcome honeymooners! The Riviera Maya is one of the world's favorite romance travel destinations
Choosing an all-inclusive honeymoon in the Riviera Maya is easy, it has all the ingredients for a perfect escape. The incredible white sand beaches are what you dream of and the Riviera Maya hotels for honeymoons are experts in giving you the warm and welcoming service and going the extra mile to ensure a perfect stay. Honeymooners always get special treatment, the people of Mexico love a good story of amor!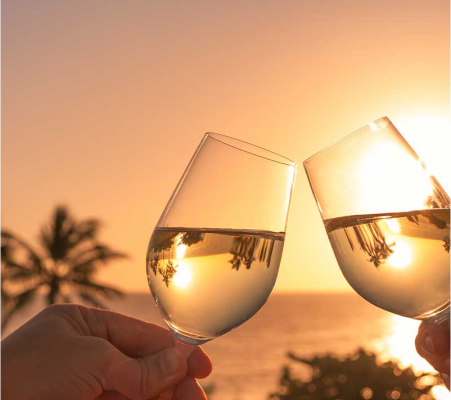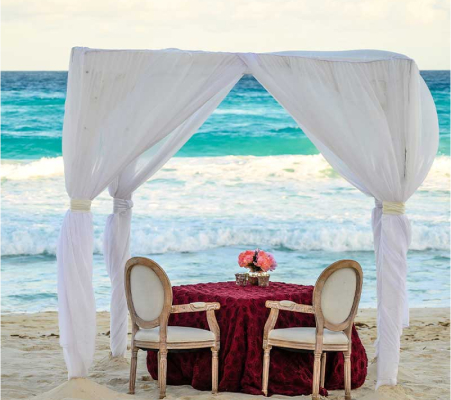 Romantic adventures in the Riviera Maya: Get out and explore on your honeymoon
Of course you'll hear all the jokes about honeymooners never leaving their rooms wink wink, but we know that today's newlyweds have been locked down long enough! There are sooo many things to do for honeymooners in the Riviera Maya! Rent a private Riviera Maya yacht and sail away together for an unforgettable day at sea. Get dressed to the nines and enjoy a magnificent gourmet dinner and show with Joya Cirque du Soleil Riviera Maya.
More adventurous Riviera Maya honeymooners can feel the rush of adrenaline in a zipline park or a shared ATV racing down fantastic jungle trails. Explore Mayan ruins hand in hand with an expert guide or snorkel the day away in the crystal clear waters.
Why choose an all-inclusive honeymoon in the Riviera Maya?
Newlyweds shouldn't have to worry about a thing and choosing a fabulous all-inclusive honeymoon in the Riviera Maya means pure relaxation and no stress! All-inclusive means exactly that, meals, drinks, accommodations, resort activities, no fuss, no muss, all you have to think about is each other. A Riviera Maya honeymoon at The Royal Haciendas lets you celebrate love in luxurious suites with VIP pampering, gourmet cuisine and a world-class spa. A beachfront vacation in one of the world's most fabulous destinations is the best way to celebrate your love and experience the bliss of a honeymoon in the Riviera Maya.
Royal Reservations LOVES planning honeymoons, contact us today to make your own all-inclusive honeymoon in the Riviera Maya a dream come true.
Other articles