Discover the Magic of Puerto Morelos Cenotes: Unique Natural Wonders
The white powder sandy beaches, the multiple shades of blue of the Caribbean Sea and the reefs near the coast are undoubtedly the three main attractions of Puerto Morelos and Riviera Maya. But there is much more to see if you venture outside your resort!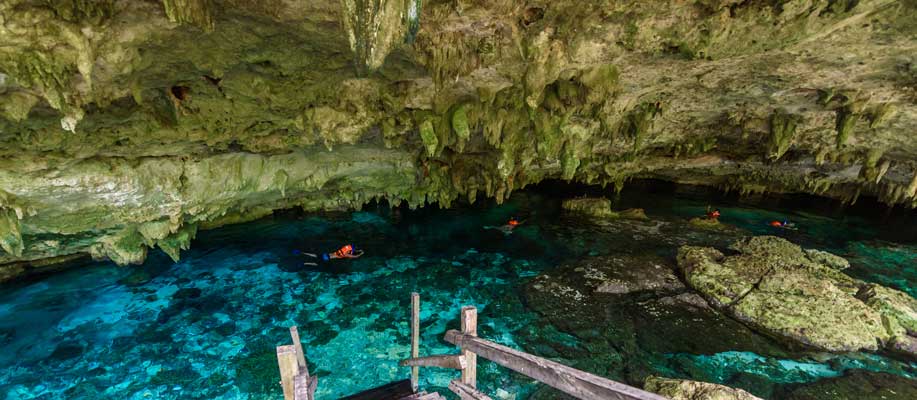 If you like wide open spaces and adrenaline, you will be pleasantly surprised to see that very close to the hotels in Riviera Maya, the jungle hides amazing natural treasures. Join us to explore Puerto Morelos cenotes!
What is the Cenotes Route in Puerto Morelos? Where is it?
There is a 25-mile-long road that connects Puerto Morelos with the town of Leona Vicario, in Quintana Roo. On both sides of the road there are numerous private natural parks whose main attraction is one or more natural water reservoirs. This is what we know as the Cenotes Route. The starting point of the route is 25 miles from Cancun and only 3 miles from the main square of Puerto Morelos.
In the Cenotes Route in Puerto Morelos you will find impressive natural scenarios where you can either enjoy a quiet walk, ride a horse, take an ATV tour, slide along zip lines through the trees or take a dive into any of the dozens of natural pools or "cenotes" that give name to this area.
What is a cenote?
Cenotes are natural deposits of water that have formed with the rain that falls on the jungle and filters through the limestone rock soil, eroding and fracturing the land, in a process that has taken millions of years. Many of these water reservoirs are connected to each other throughout the Yucatan Peninsula, forming complex systems of underground pristine rivers.
Which Puerto Morelos cenotes should I visit?
Let's start by saying there are two ways to explore cenotes in Puerto Morelos: Driving from your hotel in a car or taking a tour to pick you up at your accommodation, taking you on a fun adventure, and returning you to your hotel. You can choose the option you like the most.
These are the 5 places you cannot miss out on your visit to the Cenotes Route:
Siete Bocas: A semi-open cenote ideal for swimming and chillaxing.
Las Mojarras: A huge cenote with a diving platform, a water-landing zip line and ATVs.
Kin Ha: A park with 2 cenotes in Puerto Morelos, zip lines, ATVs and horseback riding.
Selvatica: An adventure park with various types of zip lines, a bungee swing, suspension bridges, Polaris ATVs, a roller coaster and a cenote.
Xenotes: Tour of 4 different cenotes run by Experiencias Xcaret.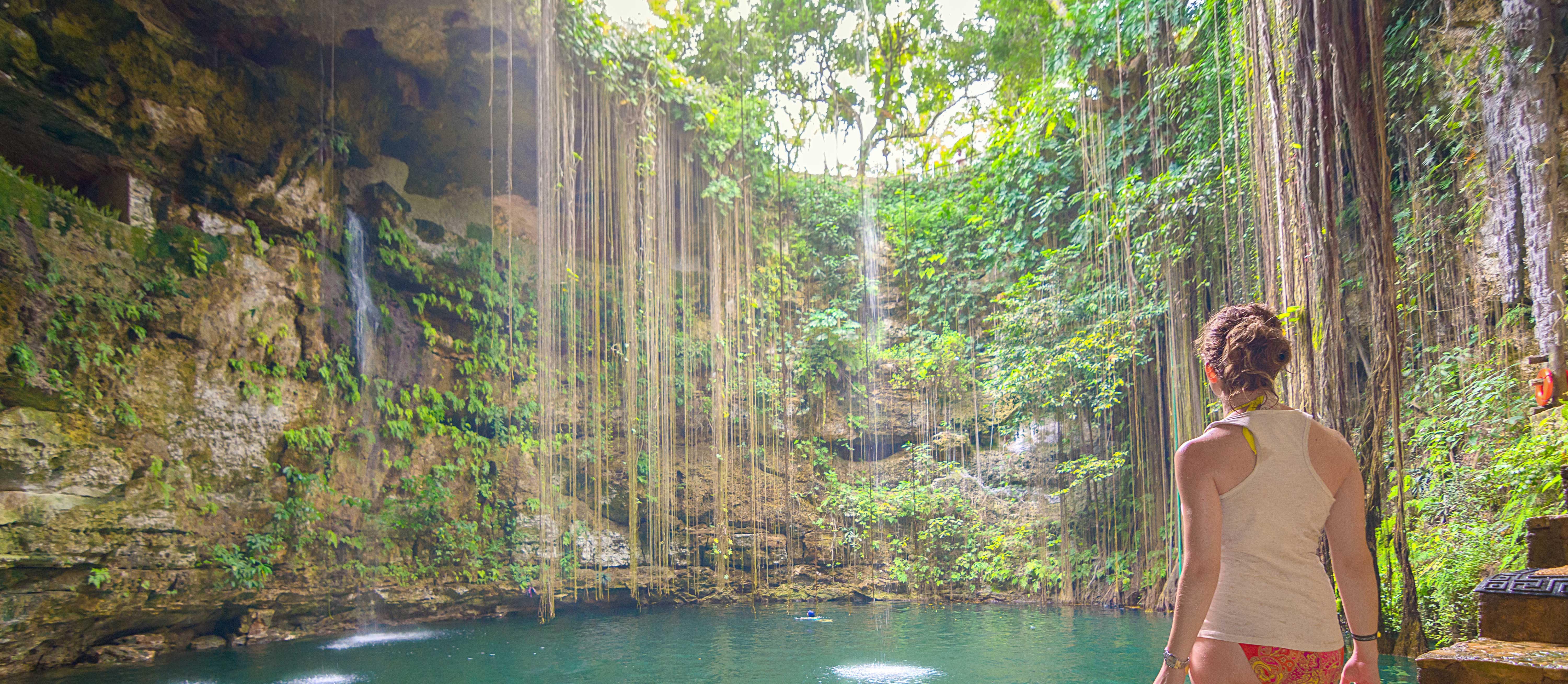 Get ready to connect with nature in Puerto Morelos cenotes!
Now you have a better idea of more things to do in the Riviera Maya besides enjoying the concoctions of your fave bartender at the hotel and topping up your tan at the beach. Visit the Cenotes in Puerto Morelos and make memories that will last forever!
Other articles