Beaches of Puerto Morelos: White Sands, Turquoise Seas and Tropical Vibes
The beaches of Puerto Morelos are warm and welcoming, cool white sands, the blue of the sea and the laid-back vibe of a small fishing village. Visitors to Puerto Morelos come to relax, soak up the sun and take long walks on the beach, to feel at home away from home in paradise. Big sisters Cancun and Playa del Carmen may have the bright lights and big parties, but Puerto Morelos offers a whole other way of life. Kick back, slow down and enjoy the Puerto Morelos beaches.
Puerto Morelos is a small fishing village in the Riviera Maya located just 30 minutes from the Cancun airport. Like the entire coast of the Mexican Caribbean, Puerto Morelos beaches are pristine and picture-postcard worthy. The first beach you will encounter is right in the center of town by the pier, a lively area of locals and visitors alike enjoying the sun and sea.
Heading north up the coast, you'll discover charming Puerto Morelos beach clubs and boutique hotels. The beach is wide, the sand is soft and the seafood is out of this world. Heading south you will find the Puerto Morelos beaches of exclusive hotels and luxury resorts like The Grand Residence Riviera Cancun and secret beaches like Punta Brava.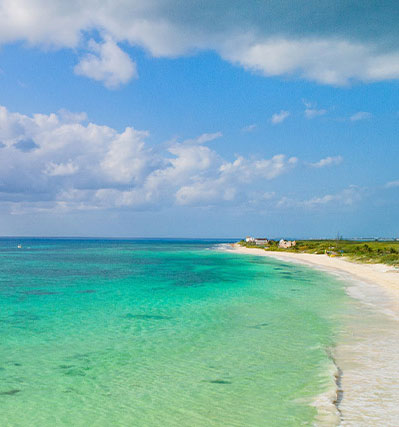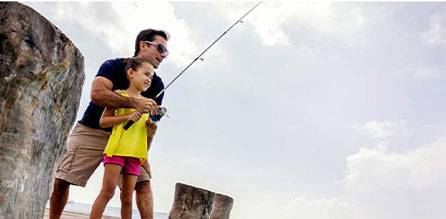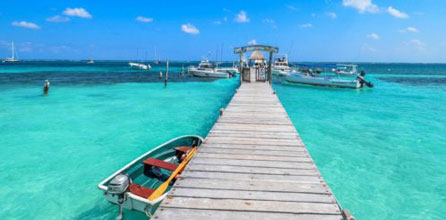 Things to Do on the Beaches of Puerto Morelos
The beaches of Puerto Morelos are the perfect place to relax and do nothing or fill your days with beachtime fun. Bury your bestie in the sand, go for long walks collecting shells or get active with a game of beach volleyball with new friends from around the world. The Puerto Morelos beaches are the launching point for the best snorkeling tours and fishing excursions in the Riviera Maya, you can see the nearby reef from shore! Sand castles, soccer or simply swimming in the sea, this is the beach vacation you've been dreaming of.
When walking the beaches of Puerto Morelos, you'll find incredible secret spots with nobody else around. There are still stretches of Puerto Morelos beach with no hotels, no buildings, just natural beauty and peace. Punta Brava is a fantastic secret beach and the only area in Puerto Morelos where you will find surfers and boogie boarders riding the waves,
Book your Puerto Morelos beach vacation with Royal Reservations
The Grand Residences Riviera Cancun sits on an exclusive secret beach that will show you the very best of the Mexican Caribbean way of life. This luxurious resort brings you the warmth of Mexican hospitality and all the natural beauty of the beach of Puerto Morelos. Contact us NOW to reserve!
Other articles