Luxury Resorts in Puerto Morelos: Why Choose a Riviera Maya Vacation
Luxury resorts in Puerto Morelos are calling your name, are you ready for the best beach vacation of your life? Why should you choose a Riviera Maya vacation? Let us count the reasons!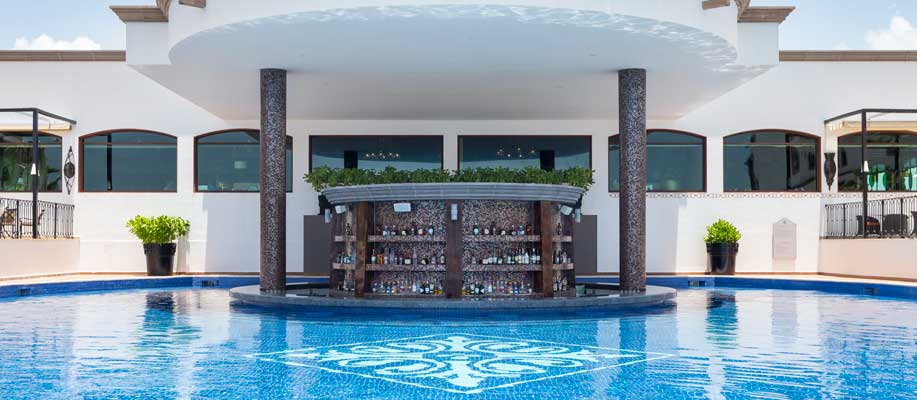 #1 Best beaches in the world: The Riviera Maya
Choosing a Riviera Maya vacation means you get to stroll along the white sandy beaches you see in travel magazines, the most spectacular views and the glorious blues of the Mexican Caribbean Sea. There is nothing quite like the beaches of the Riviera Maya and Puerto Morelos luxury resorts bring you the best!
#2 Cancun International Airport: Frequent, Affordable Flights to Paradise
The Cancun International Airport welcomes millions of travellers each year with multiple flights daily from all over the world. Convenient, affordable and easily accessible from just about everywhere, the Riviera Maya is a favourite for visitors from all over the globe.
#3 Endless Riviera Maya Activities Beyond the Beach
The Riviera Maya is an exciting destination beyond just beach relaxation. Ziplining, ATVs, deep sea fishing, snorkelling or exploring the ancient Mayan ruins, the list of activities is truly endless! Shop til you drop, explore botanical gardens or sail away on a catamaran cruise, explore the caverns and cenotes in the underground world or scuba dive to the nearby reef, all these adventures and more await when you stay at a luxury resort in Puerto Morelos or the Riviera Maya.
#4 Family-friendly vacations or time for romance and adventure?
The Riviera Maya offers something for everyone. The destination is great for families, welcoming kids of all ages to frolic on the beach and enjoy a cultural experience in Mexico. Couples in love ADORE the natural beauty and luxury resorts of Puerto Morelos and the Riviera Maya, get engaged on the beach, have a destination wedding in paradise or spend your honeymoon gazing into each other's eyes. Extreme adventures in the jungle are tops for travellers looking for excitement, get ready to feel the rush of adrenaline with ziplines, ATVs or horseback riding tours!
#5 Luxury Resorts in Puerto Morelos: All You Need in aTropical Home Away from Home
Luxury resorts in Puerto Morelos are the "piece de resistance" when it comes to beach vacations in the Riviera Maya. ALL you need in one extraordinary resort experience from luxurious accommodations, warm and welcoming Mexican hospitality and unlimited fine dining. The Grand Residences Riviera Cancun has it all and is a fantastic reason alone to choose a Riviera Maya vacation!
Contact us TODAY at Royal Reservations to book your luxury resort in Puerto Morelos!
We are experts in Riviera Maya travel and we can't wait to welcome you to our home on the beach. Send us a message now to reserve your stay at The Grand Residences Riviera Cancun and get ready for an exceptional experience beyond your wildest dreams.
Other articles