Reasons to Stay at a Resort in Puerto Morelos
Accommodation options have diversified in very interesting ways in recent decades and Puerto Morelos is no stranger to this global phenomenon.
With the low cost of vacation rentals and the accessibility of bed & breakfast online apps, the hotel industry has had to lay its strongest cards on the table and offer travelers attractive elements for everyone, from solo adventurers and couples on a romantic getaway, to young families with children.
The two keywords in this game are "comfort" and "variety". In this post we will give you 5 reasons to stay at a resort in Puerto Morelos. If you have stayed in a B&B or rented a vacation property before, we are sure that you will agree with us.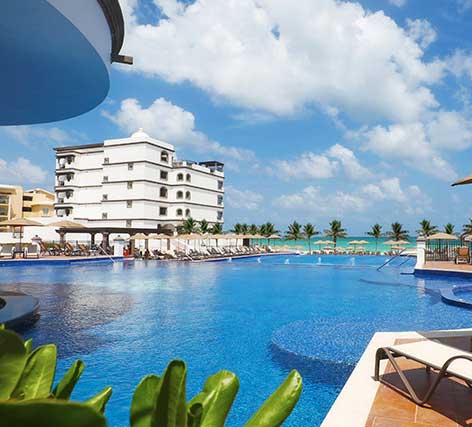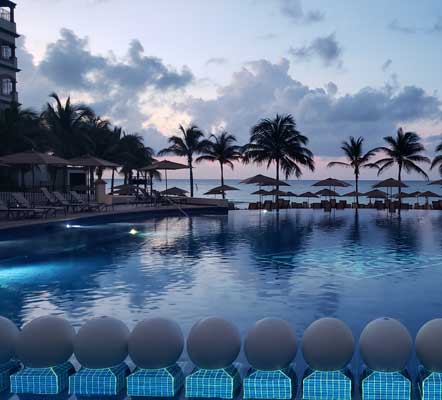 1.- Rooms always clean and tidy
Who wants to make beds, sweep and clean on vacation? No one! There is nothing like waking up, going down for breakfast, swimming for a while in the pool and returning to a room that has been carefully cleaned and arranged by an expert hotel maid.
2.- Everything in one place
Puerto Morelos is a small city, of course. But try to walk more than 10 minutes in the sun, with the humidity hovering around 100%, hungry and thirsty, looking for a restaurant or a beach club. Yes, you may be a Spartan warrior, but ask your partner or your children what they think about this.
Stay in a resort in Puerto Morelos and in the same place you will have your room, a beach club with pools, restaurants and bars.
3.- A spectacular beach with multiple activities
In a resort in Puerto Morelos you will have the soft white sand of the beach and the Caribbean Sea just a few steps away from your room, with waiters ready to bring you your favorite drink. If you ever get bored, you can choose from a variety of non-motorized sports, yoga or dance classes, and other beachfront activities.
When choosing other types of accommodation, you will have to take a taxi or take long walks to the beach. Forgot to buy drinks? Your sunscreen or your towel? You'll have to run to the nearest convenience store! None of this will happen to you if you stay at a resort.
4.- First-class food and drinks at your fingertips.
Nobody wants to come to the Riviera Maya to cook or wash dishes, right? And while Puerto Morelos has several restaurants and bars that are well worth a look, imagine the hassle of having to leave your accommodation whenever you feel hungry or crave a sandwich.
It's always best to stay at a resort in Puerto Morelos with multiple options for breakfast, lunch and dinner. And that also has bars near the beach and the pool! So you won't have to wait long to have a frozen margarita, a piña colada or a cold beer in your hand.
5.- Something old, something new, lots of adventures and something blue
Stay at a resort in Puerto Morelos and enjoy the vibes of a traditional Mexican coastal town. The strategic location of this destination will allow you to travel to Cancun or Playa del Carmen in less than an hour to enjoy its new bars, nightclubs and theme parks.
Swim among tropical fish on the reef, explore the underground rivers hidden in the jungle and embark on many more adventures. Start each day of your vacation contemplating the hypnotic blue color of the Caribbean Sea. Puerto Morelos has everything you are looking for!
Are you ready to book your stay at the best resort in Puerto Morelos?
Contact Royal Reservations as soon as possible and discover everything that Grand Residences Riviera Cancun has for you. Besides luxury rooms, restaurants, bars and pools, you will enjoy a kids club, a teens club, tennis courts, a gym, and many more amenities.
Other articles