Things to do in Cancun with kids: Family-friendly fun in the Mexican Caribbean
Travelling with kids to Cancun is a breeze; the Mexican Caribbean is THE best place for family vacations; there is something for everyone. From wee babes in arms to those tricky teen years, there are things to do in Cancun with kids of all ages.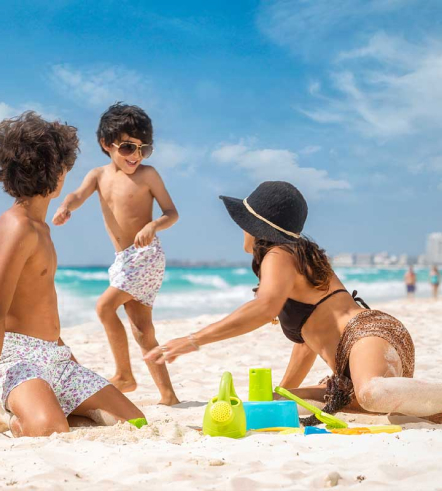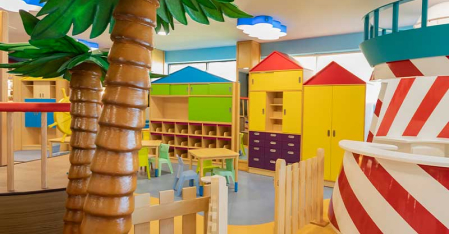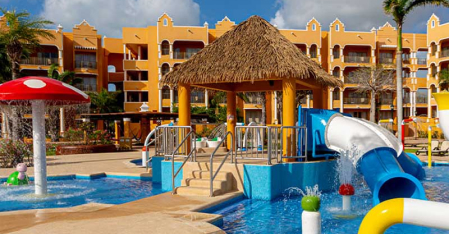 The Beach and The Pool. Where the kids are happy, sandy, and soaking wet
It is pretty much universal, you can bring a kid to water, but you can't get them out without some whining and bribery. Kids, in general, LOVE the water, and the beach and pool of your Cancun resort will keep them busy all day, every day. Sandcastles and water polo, collecting shells and contests to see who can hold their breath the longest underwater. Embrace your inner child and splash about with your clan; this is where Cancun vacation memories are made. All the Royal Resorts hotels are family-friendly; we welcome the little ones!
Endless tropical summer camp: Kids' Clubs in Cancun resorts
The kids' clubs at Cancun resorts are more than just glorified babysitters; they are little worlds of wonder with tons of things to do in Cancun with kids! Each day the specially trained crew of kid wranglers plans something super mega fun with contests, sports, arts and crafts, and activities that feature a touch of Mexican culture. Your children will make friends from around the world, enjoy a safe space to "be a kid," and even find a cosy, excellent spot for a much-needed nap. Everything your family needs for a great beach vacation without ever leaving the resort.

Things to do in Cancun with kids: Eco-parks, Adventure Tours, and Cultural Experiences
Travelling with kids is the ultimate bonding experience and showing them the world outside of their hometown is a magnificent gift. Discovering Mexico's culture, history, and nature as a family is priceless! Kids of all ages will enjoy the Cancun activities at eco-parks like Xcaret and Xelha, a little taste of all things Mexico! Adventurous kids will go wild for jungle adventures like ziplining, ATVs, and cenote swims in the Riviera Maya. A Mayan ruins tour with kids will introduce them to a fascinating ancient civilization.
There are many things to do in Cancun with kids; the hard part is deciding which is suitable for you and your family! Contact us today at Royal Reservations; we are happy to help you plan the perfect family vacation in Cancun with our years of experience and passion for our home; let us share our family with yours!
Other articles