Riviera Maya Activities: Are You Ready to Explore Your Wild Side?
Riviera Maya activities come in a wide variety of styles, from mild to wild, there is an adventure for all kinds of travelers. Those who prefer the "mild" side can enjoy a catamaran cruise to Isla Mujeres or a shopping tour in Playa del Carmen. Those who are looking for something "WILD"? Let's have a look at some of the hottest extreme adventures and sports in the Riviera Maya.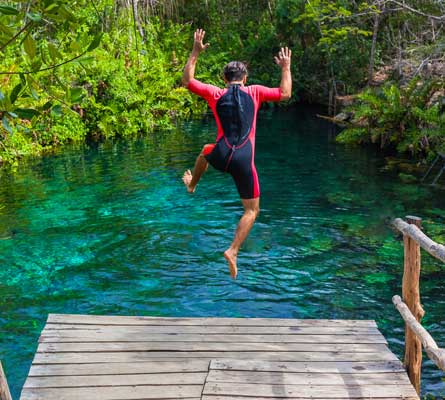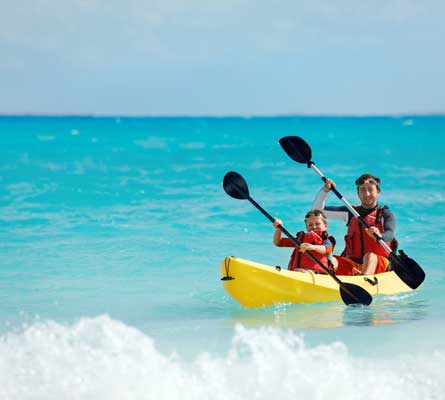 Let's get wet, Riviera Maya activities for aquatic adventures below the surface
Did you know that you can scuba dive with bull sharks in Playa del Carmen? Or explore underground rivers in a Riviera Maya cave diving adventure? How about a swim with the whale shark, the biggest fish in the sea? The Riviera Maya is a water lovers' paradise with a protected reef teeming with marine life and the extensive series of caves and rivers that weave beneath the jungle floor.
Cave diving in the Riviera Maya is an advanced challenge, but beginners can learn to dive with their first scuba classes or enjoy a peaceful and easy snorkel in the Riviera Maya lagoons like Yalku. Cenotes are an incredible place to snorkel for all levels, the calm waters are crystal clear and you'll be immersed in underwater delights. Head to Akumal to snorkel with sea turtles or enjoy a full day of snorkeling the Xelha Ecopark. Underwater is THE place to be, bring you waterproof cameras and capture all the otherworldly beauty.
Extreme Riviera Maya activities to fulfill your need for speed and adrenaline
The Riviera Maya jungle is lush and green and the dense foliage is hiding a whole lot of excitement. The wildly popular extreme adventure tours in the Riviera Maya bring you up and down and spin you all around, getting your heart racing and your palms sweaty. Fly over the jungle canopy in a Riviera Maya zipline tour, rappel into a cenote, race down jungle trails on a powerful ATV, or challenge your skills in a high ropes course, activities in Riviera Maya are for lovers of the extreme and will give you ALL you need and more!
Are you ready to explore your wild side? Contact us NOW to start planning your Riviera Maya dream vacation with a stay at The Royal Haciendas and all the extreme activities in Riviera Maya you can handle!
Other articles