Nightlife in the Riviera Maya: The Hottest Clubs and Shows
You are searching for "nightlife in the Riviera Maya", so you're a true night owl! You know in advance all the evening entertainment options you will want to be a part of at your resort and you are planning several getaways to the best clubs, bars, tours and night shows in Riviera Maya.
We get you, of course. There are no limits to the curiosity and desire to explore the surroundings of a true traveler. That is why we have compiled a wide array of fun nightlife in Riviera Maya. We are sure that more than one of them will catch your eye and will end up in the best memories of your Caribbean vacation.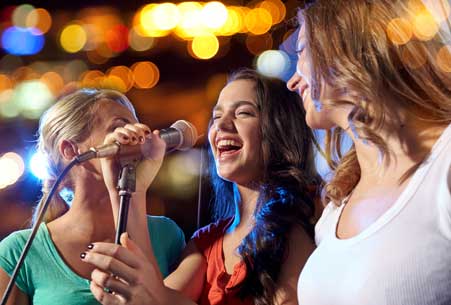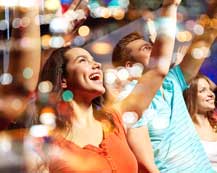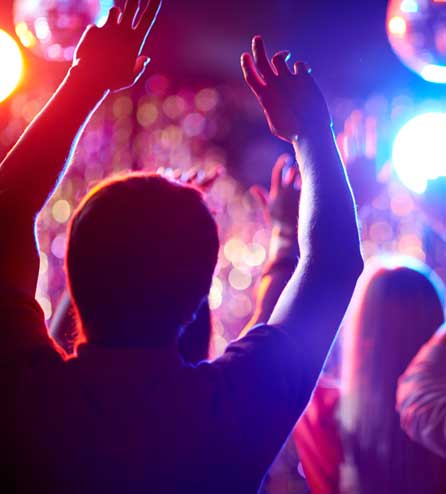 Nightlife in Riviera Maya 101
For this recount, we will go up in intensity in terms of what you can do in the nightlife in Riviera Maya. From a cup of gourmet coffee to dancing until dawn. Here we go!
1.- Quiet nights in Puerto Morelos
Let's start with the basics: A bohemian night in downtown Puerto Morelos. An Italian espresso and a tartlet or a slice of cake to accompany a soothing evening. Or maybe you prefer a salad, a calzone and a glass of wine, while listening to local musicians playing their own songs. Sounds like a good plan?
Visit in Puerto Morelos: Cafe de Amancia, Tanino's, Cantina Habanero. Also check out the nightly entertainment options at your Grand Residences Riviera Cancun hotel.
3.- Nightlife in Riviera Maya: Mexican fiesta and world-class shows
Xcaret at Night: 100% family oriented
"Xcaret, México Espectacular" is presented every night in the Gran Tlachco theater of the theme park. The regular and plus entrances to Xcaret include the night show, or you can purchase a "Xcaret at night" ticket to take a quick look at the park and then enjoy an amazing display of traditional music and dance performed live by a cast of more than 300 artists dressed in the typical clothing of each region of Mexico. Fascinating!
Xoximilco: Ideal for adults with teenage sons
Start by toasting with beer and tequila. Then enjoy an exquisite dinner with all kinds of Mexican delicacies and have fun like there's no tomorrow in a Mexican fiesta. It all happens aboard a colorful wooden "trajinera" boat in Xoximilco Park. With live Mexican music!
Joya by Cirque du Soleil: Recommended for couples
Delve into a fascinating dream whose characters and settings seem to have popped out of the paintings of Leonora Carrington, Remedios Varo, Dali and Rene Magritte. Countless actors, dancers and acrobats from the world famous company Cirque du Soleil bring Joya to life. Buy basic show-only tickets or add drinks, gourmet snacks or even a full dinner to a spectacular night in Riviera Maya.
4.- Nightclubs in Playa del Carmen and Tulum
Playa del Carmen, with its Caribbean-fancy personality, and Tulum, with its characteristic hippie-chic atmosphere, have very different nightly entertainment offerings. For obvious reasons, from now on all the options presented here are exclusively for adults.
Nightlife on 5th Avenue in Playa del Carmen
Something we love about the bars and clubs in Playa del Carmen is that walking on 5th Avenue you can hear the music of each of the venues and even feel the vibe of the people inside. It's easy and fun to jump from club to club!
Visit in "Playa": Coco Bongo, Mandala and Clandestino.
Nightclubs in Tulum
There are two areas where you can spend incredible nights at this tropical city: downtown Tulum with its eclectic mix of taco and dessert stands, restaurants and bars, or the hipster beach area. Choose your favorite atmosphere and get ready to enjoy exquisite cocktails, snacks or even a full dinner accompanied by musical mixes by experienced DJs.
Visit in Tulum: Batey Mojito & Guarapo Bar, Papaya Playa Project & Mia Beach Club.
Now you are all set and ready to enjoy nightlife in Riviera Maya!
Now that you know the best clubs and nightlife options in Riviera Maya, you have many more alternatives to spice up your vacation at The Royal Haciendas or Grand Residences Riviera Cancun. Get a tan and chill during the day... and then enjoy every night of your stay to the fullest!
Other articles