star resorts in the Riviera Maya for the ultimate in luxury beach vacations in Mexico
Searching for 5 star hotels Riviera Maya while you work? Dreaming of the beach? Shopping for bikinis and flip flops? Singing along to mariachi songs? We know you need an escape, times are tough and everyone needs a getaway to the beach. Not just any getaway, but a luxury escape to a 5 star hotels Riviera Maya for an extraordinary vacation in one of the world's favorite beach destinations.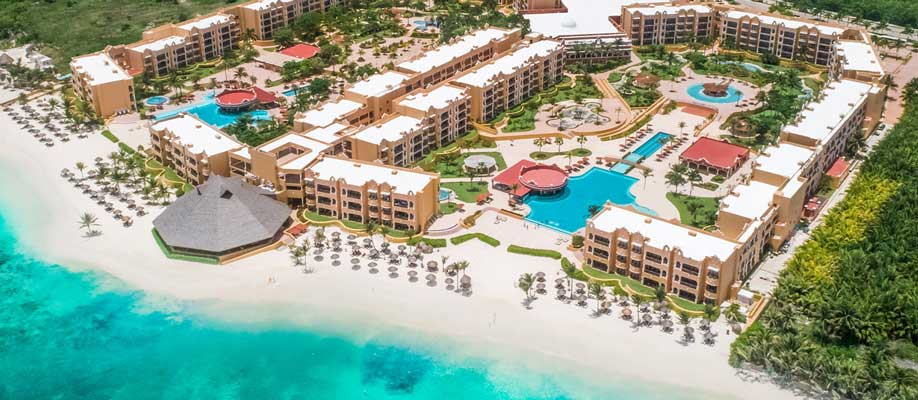 World-class 5 star resorts in the Riviera Maya give you a VIP vacation experience
When you stay at a 5 star resort like The Royal Haciendas, you are absolutely guaranteed a worry-free and luxurious stay. The huge suites are elegantly designed and oh so cozy, your home away from home in the Mexican Caribbean. Once you've experienced a vacation at The Royal Haciendas suites, you won't want to stay anywhere else. Nobody does "comfortable luxury" better.
Experience the warm and welcoming hospitality of Mexico in the Riviera Maya
For a Riviera Maya resort to earn 5 stars, you know that it is going to provide you with impeccable accommodations, incredible food and the warmth of the Mexican people who go above and beyond to ensure you have the vacation of your dreams. At an all-inclusive 5 star resort like Grand Residences Riviera Cancun you'll dine on gourmet cuisine prepared by top chefs from Mexico and around the world.
Indulge in luxury, how about a Riviera Maya spa experience at The Royal Haciendas? You have earned a massage, right? Enjoy a refreshing Caviar Lime facial or a hot stone massage after a relaxing session of hydrotherapy in the Riviera Maya spa at The Royal Haciendas. A vacation to a 5 star hotels Riviera Maya is the best way to refresh and recharge to return to "real life" feeling invigorated and rested. Are you ready?
Royal Reservations is waiting to hear from you, tell us about your dream vacation and we'll make it happen. Book today, your 5 star hotels Riviera Maya is just clicks away!
Other articles